When unexpected lock and key situations arise, having a reliable solution at any hour can make all the difference. In this fast-paced world, where emergencies can occur at any time, 24-hour locksmith services emerge as the unsung heroes, offering swift and effective assistance when you need it the most. From accidental lockouts to lost keys, these round-the-clock experts are here to rescue you, ensuring your peace of mind no matter the hour.
The Value of 24-Hour Locksmith Services
In a world that never sleeps, security concerns can arise at any hour. This is where 24-hour locksmith services step in to provide a crucial layer of protection. Locked out of your home late at night or dealing with a broken lock in the early hours? These services offer peace of mind, ensuring that help is just a phone call away, regardless of the time. The convenience of prompt and professional locksmith assistance around the clock is a testament to the commitment to your safety.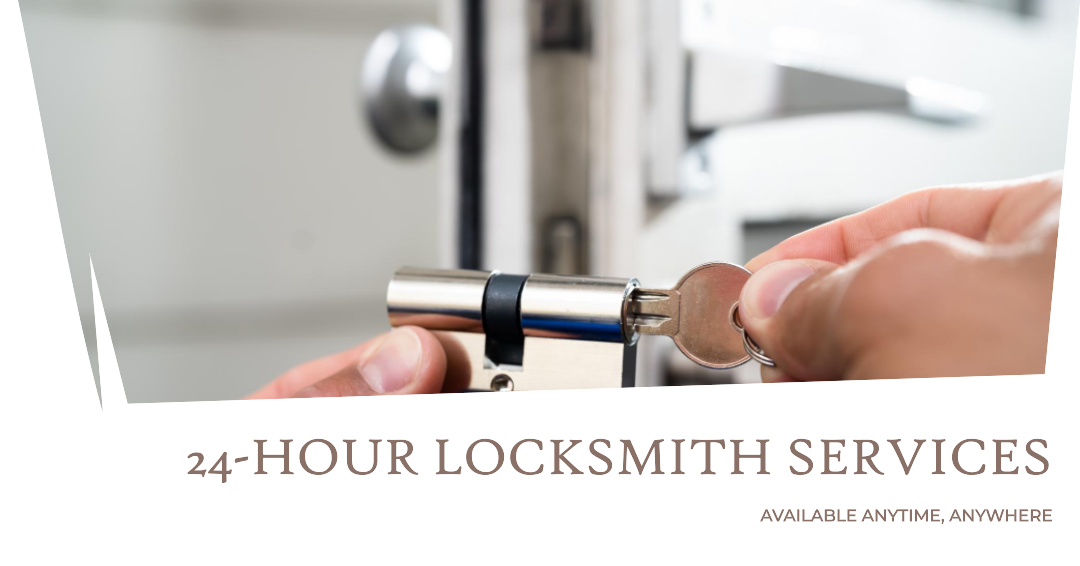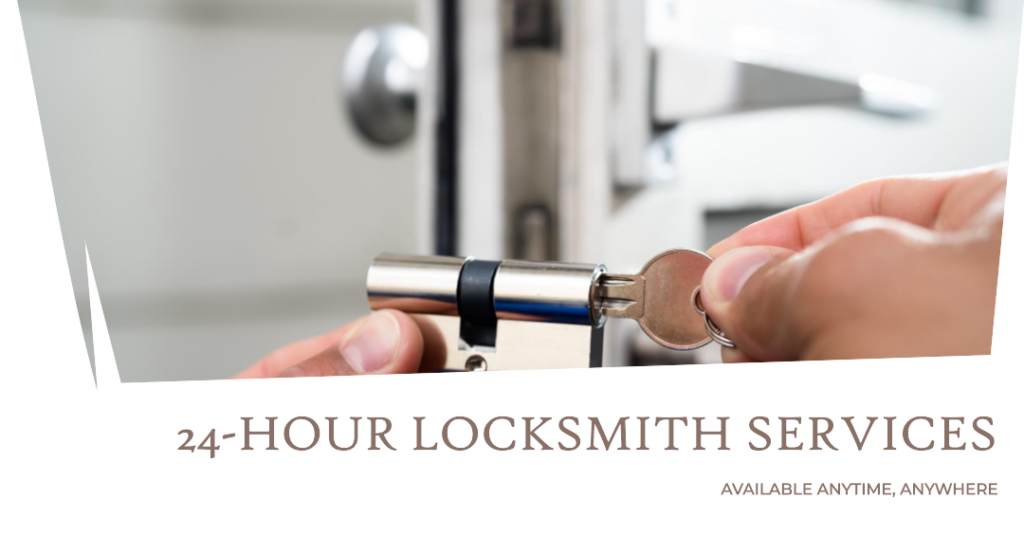 Uninterrupted Security: Benefits of Round-the-Clock Locksmith Assistance
Imagine facing a lockout situation during an odd hour or discovering a security breach at an inconvenient time. This is where round-the-clock locksmith services prove invaluable. Besides swift responses, these services bring expertise to your doorstep, solving issues from jammed locks to key replacements with equal efficiency. The advantages go beyond convenience; they include maintaining the security integrity of your property and preventing prolonged vulnerabilities. With 24-hour locksmith assistance, your security remains steadfast, no matter the hour.
Expert Tips and Suggestions For Lock and Key Emergencies
In unforeseen emergencies involving locks and keys, a few simple actions can make a significant difference. Firstly, staying calm is key, as panic can lead to poor decisions. Secondly, reaching out to a professional locksmith is advised. While you wait for their arrival, avoiding aggressive attempts to open locks is crucial. Lastly, having a spare key with a trusted neighbor or friend can save you from potential crises. By following these expert tips, you can navigate lock and key emergencies with a clearer head.
Secure Support Around the Clock: Reach Out to Liberty Locksmith for Your Locksmith Needs
When locks and keys present unexpected challenges, you deserve a reliable partner to come to your rescue. That's where Liberty Locksmith steps in with their unwavering commitment to your security and convenience. With their 24-hour locksmith services, you can trust that help is always available, ensuring you're never stranded or vulnerable. The dedicated team at Liberty Locksmith is just a call away, ready to provide swift and professional solutions for all your locksmith needs.
Contact Information:
Website: https://www.libertylocksmith.us/
Address: 2330 E McDowell Rd unit B, Phoenix, AZ 85006
Phone: (480) 666-8828
Email: libertylocksmithaz@gmail.com
Don't compromise on your security. Whether it's a lockout situation, key replacement, or any other locksmith requirement, Liberty Locksmith is your reliable partner around the clock. Reach out to them today and experience the peace of mind that comes with having expert locksmith support whenever you need it.