Master key systems are like the orchestra conductors of access control, offering you the ability to simplify your security setup and streamline your daily operations. If you're seeking a way to manage multiple locks with ease and enhance your space's security, custom master key systems might be your golden ticket. In this article, we'll dive into the world of master key system, unraveling their benefits, applications, and how they can revolutionize your access control strategy. Whether you're a business owner, property manager, or homeowner, join us on this journey to discover how custom master key systems can unlock unprecedented convenience and security.
Simplifying Access Management

Custom master key systems offer a unique solution to the challenges of managing multiple locks and keys. With a carefully designed system, you can grant specific levels of access to different individuals, all controlled by a single master key. This means no more fumbling through a bunch of keys or the risk of unauthorized access. It's the key to simplicity.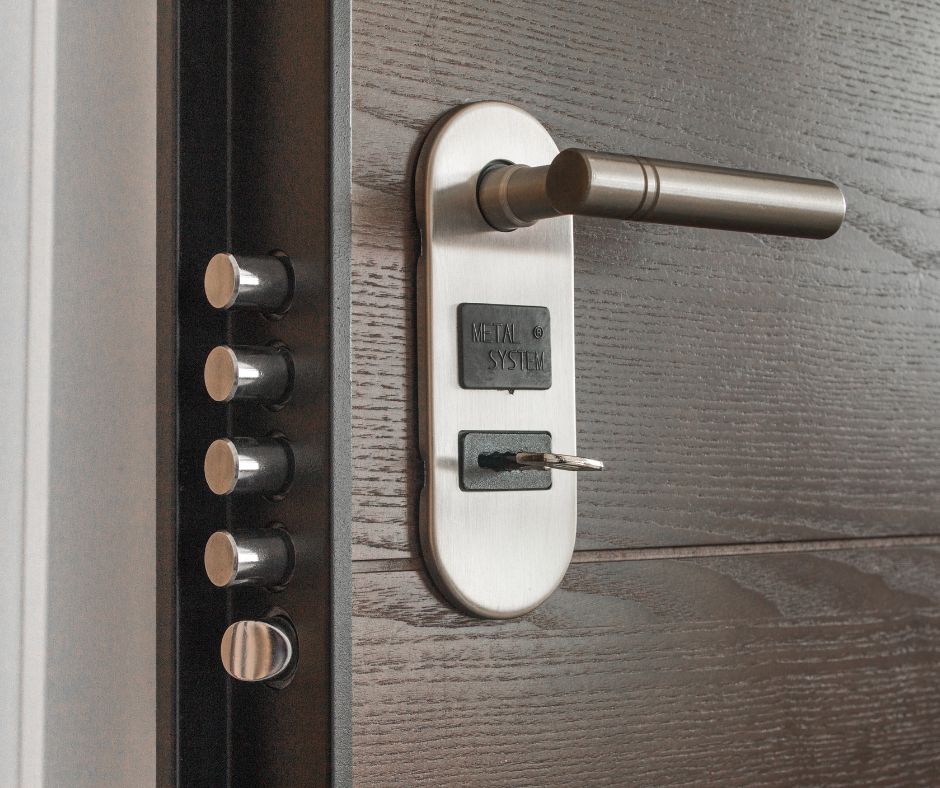 Tailored Solutions for Every Need
Whether you're a business, a residential complex, or a public institution, custom master key systems can be tailored to fit your specific needs. You decide which doors each keyholder can access, ensuring a finely tuned access control setup. It's like having a personalized security solution that's as unique as your requirements.
Amplified Security Through Hierarchy

Custom master key systems introduce a hierarchy of access that can significantly enhance security. The master key holder enjoys comprehensive access, while sub-level keyholders have limited access based on their roles. This layered approach ensures that critical areas remain secure while allowing smooth movement for authorized personnel.
Simplified Key Management
Gone are the days of carrying a heavy keyring with dozens of keys. With a custom master key system, you'll have fewer keys to manage, reducing the risk of lost keys and unauthorized duplication. This not only saves you from the hassle of carrying multiple keys but also boosts security by minimizing potential vulnerabilities.
Intrigued by the possibilities? Custom master key systems can elevate your access control strategy to new heights, providing security, convenience, and peace of mind like never before. Whether for your business or personal space, explore this innovative solution and unlock a world of efficiency and security.
Your Trusted Locksmith Partner
When it comes to implementing custom master key systems, having a reliable locksmith partner is crucial. Liberty Locksmith stands out as your go-to choice for all your locksmith needs. With a proven track record of excellence, they bring their expertise to crafting tailor-made master key systems that fit seamlessly into your security strategy.
Expertise You Can Rely On
Liberty Locksmith's dedication to professionalism and quality shines through in every project they undertake. Their skilled locksmiths possess the experience and knowledge needed to design, install, and maintain custom master key systems that prioritize security while ensuring convenient access. With Liberty Locksmith by your side, you can trust that your access control needs are in capable hands.
When you choose Liberty Locksmith, you're not just hiring a locksmith service – you're gaining a partner committed to your security and peace of mind. Their website https://www.libertylocksmith.us/ provides a wealth of information about their services, and you can reach out to them via email at libertylocksmithaz@gmail.com or by phone at (480)666-8828. Visit their address at 2330 E McDowell Rd unit B, Phoenix, AZ 85006, and discover how they can elevate your access control strategy to the next level.