In today's fast-paced business world, security is a top priority. Ensuring the safety of your business premises and valuable assets is essential for peace of mind and uninterrupted operations. When unexpected emergencies strike, having access to reliable emergency commercial locksmith services becomes crucial. These skilled professionals play a vital role in swiftly addressing lockouts, security breaches, and other unforeseen situations that can jeopardize your business.
Understanding the Role of Emergency Commercial Locksmiths
Imagine this scenario: it's the early hours of the morning, and you find yourself standing in front of your business, desperately searching for your keys. Panic starts to set in as you realize you're locked out, with important meetings and deadlines looming ahead.
These dedicated professionals are like superheroes on call, ready to swoop in and save the day when unexpected lock-related emergencies strike.
Emergency business locksmiths specialize in providing prompt and reliable assistance in times of crisis.
Whether it's a lockout situation, a broken key, or a malfunctioning lock, these experts have the skills and tools to swiftly address the issue. With their knowledge of various lock systems and access control technologies, they can quickly assess the problem, determine the best course of action, and get you back inside your business premises without delay.
This is where emergency business locksmiths come to the rescue.
At emergency commercial locksmiths offer a range of invaluable services to keep your business secure. They are equipped to handle security breaches and provide solutions to reinforce your defenses. From rekeying locks to replacing damaged locks, they ensure that your business remains protected from unauthorized access. In case of a security breach, they can also assist in implementing immediate measures such as lock changes or repairs to restore the integrity of your business's security system.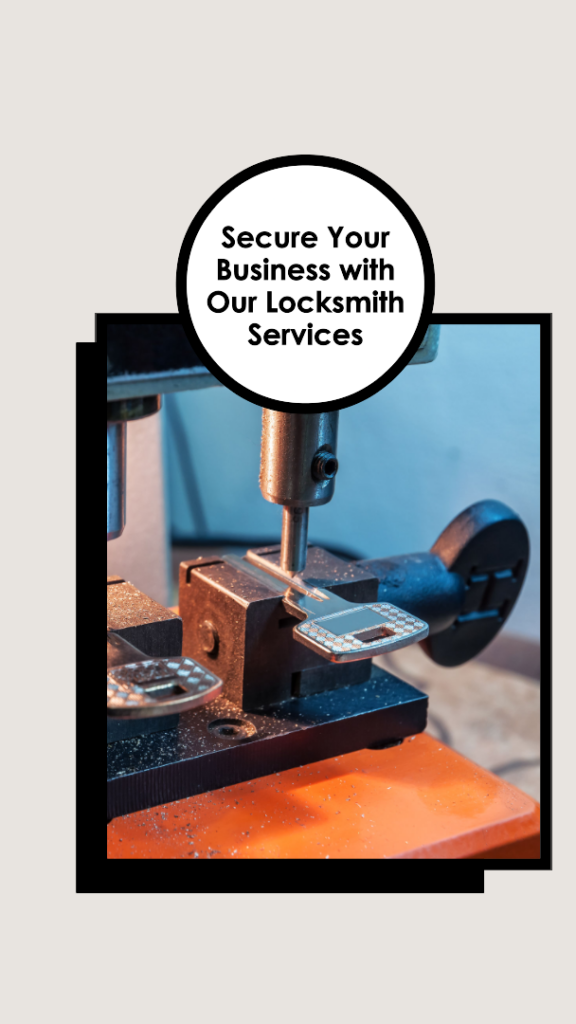 Essential Services Provided by Emergency Commercial Locksmiths
In times of crisis, every second counts. That's why having access to emergency commercial locksmith services can be a game-changer for your business. These dedicated professionals understand the urgency of lock-related emergencies and are equipped to provide swift and efficient solutions when you need them the most. From lockouts to security breaches, they offer essential services that help keep your business safe and secure.
One of the primary services provided by emergency commercial locksmiths is 24/7 availability.
They understand that emergencies don't follow a convenient schedule and can happen at any time. That's why they are ready to assist you round the clock, ensuring that help is just a phone call away. Whether it's the middle of the night or during a holiday, these professionals are committed to being there for you when you need them the most.
Hire Liberty Locksmith for Emergency Commercial Locksmith Services
In conclusion, emergency commercial locksmiths are the unsung heroes who provide essential services in times of crisis. Their 24/7 availability and rapid response times ensure you can quickly overcome lock-related emergencies and keep your business safe. Don't hesitate to reach out to Liberty Locksmith for reliable emergency commercial locksmith services.
Contact us at (480)666-8828 or email us at libertylocksmithaz@gmail.com for prompt assistance. Learn more about our services and expertise by visiting our website at https://www.libertylocksmith.us/. Trust in our team to be your trusted partner in securing your business.