We understand that lock-related emergencies can happen at any time, leaving you feeling stressed and vulnerable. That's why we're here to highlight the importance of reliable emergency locksmith services offering round-the-clock support to ensure your safety and peace of mind.
In the upcoming sections, we'll dive into key aspects of emergency locksmith services to help you better navigate unexpected lockouts, lost keys, or security breaches. From the benefits of swift assistance to practical tips for handling emergencies, we've got you covered. 
Why Do You Need Emergency Locksmith Services?
Emergencies strike without warning, and being locked out of your home, office, or car can be a stressful situation. This is where emergency locksmith services come to the rescue. These professionals are available 24/7 to swiftly address your lock-related predicaments. 
Whether you're locked out, have lost your keys, or experienced a break-in, emergency locksmiths offer prompt solutions that restore your access and security. With their expertise and specialized tools, they can handle a wide range of lock and key issues efficiently, minimizing your inconvenience and ensuring peace of mind.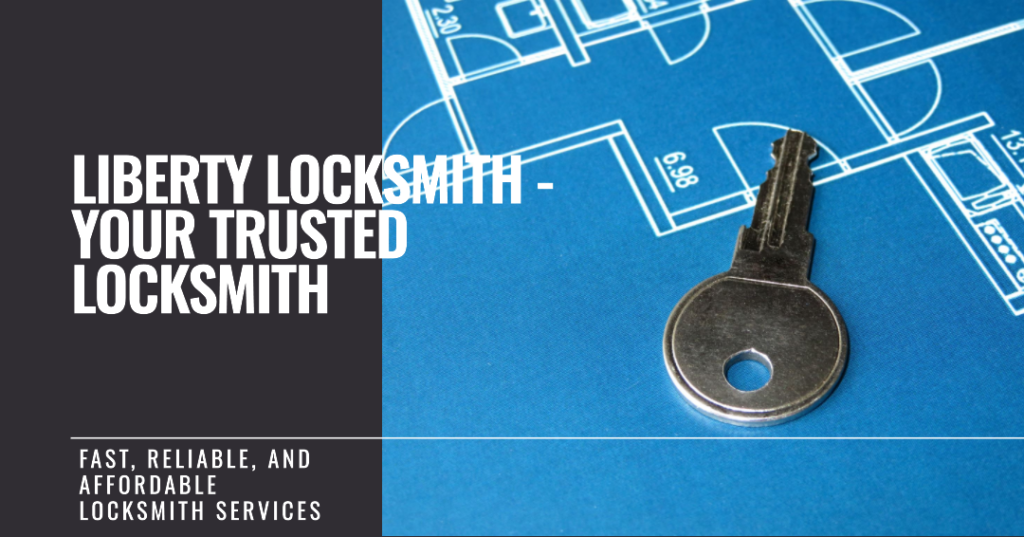 The Benefits of Swift and Reliable Emergency Locksmith Assistance
The primary benefit of emergency locksmith services is their responsiveness. No matter the time or place, these professionals are just a call away, ready to come to your aid. Their quick arrival can make a significant difference in preventing potential dangers and further complications. 
Moreover, emergency locksmiths are equipped with the knowledge and tools to handle various lock types, from traditional locks to modern electronic systems. This versatility ensures that they can address a variety of emergencies, from residential to commercial settings. Choosing reliable emergency locksmith services means you'll have a lifeline during unexpected lockouts or security breaches.
Essential Tips and Tricks for Dealing with Lock-Related Emergencies
While emergency locksmith services are your go-to solution, there are a few steps you can take to mitigate lock-related emergencies. Always have spare keys with a trusted friend or family member. Additionally, consider hiding a spare key in a secure location on your property. 
Regularly maintain your locks to prevent malfunctions, and avoid using excessive force when operating them. In case of a lockout, try to stay calm and assess your situation before calling for help. These simple practices can help you avoid emergencies or make them more manageable when they arise.
Hiring Liberty Locksmith: Your Trusted Partner for 24/7 Locksmith Solutions
When the unexpected happens, and you find yourself in a lock-related crisis, look no further than Liberty Locksmith. Our team of skilled locksmiths is dedicated to providing swift and reliable solutions around the clock. Whether you're locked out of your home, office, or car, our professionals are always prepared to lend a helping hand. With a commitment to your safety and convenience, we offer a range of locksmith services that cater to your specific needs.
At Liberty Locksmith, we understand that emergencies can happen at any time, which is why our 24/7 availability ensures that you're never alone in a lock-related predicament. Our experienced technicians are equipped with the latest tools and techniques to handle a variety of situations efficiently. From lockouts to key replacements, we're here to restore your access and security with minimal disruption to your day. Reach out to us and experience the peace of mind that comes with having a trusted partner by your side during lock-related emergencies.
Contact Liberty Locksmith For Professional Locksmith Services
For top-notch locksmith services that prioritize your needs and safety, contact Liberty Locksmith. We're here to offer timely assistance and reliable solutions whenever you need them. Reach out to us via phone or email, or visit our website to learn more about our services and how we can assist you in your time of need.
Contact Information:
Website: https://www.libertylocksmith.us/
Address: 2330 E McDowell Rd unit B, Phoenix, AZ 85006
Phone: (480) 666-8828
Email: libertylocksmithaz@gmail.com