In times of unexpected lock and key emergencies, having a reliable lifeline can be a true blessing. That's where emergency locksmith services come to the rescue! These skilled professionals are your go-to heroes, providing swift and efficient solutions in critical situations.
In this informative article, we'll explore the essential role of emergency locksmith services and how they can be your lifeline in those unforeseen moments.
Why Should You Rely on Emergency Locksmith Services?
Life is full of unexpected twists and turns, and sometimes, we find ourselves facing lock and key emergencies at the most inconvenient moments. That's where the importance of relying on emergency locksmith services becomes evident.
In times of crisis, knowing that you can rely on professional emergency locksmith services offers a sense of security and comfort. Their dedication to promptly resolving your lock and key issues ensures that you can get back to your day without unnecessary delays or worries. So, when every second counts, remember that emergency locksmith services are your lifeline in critical situations.
Benefits of Having Emergency Locksmiths on Speed Dial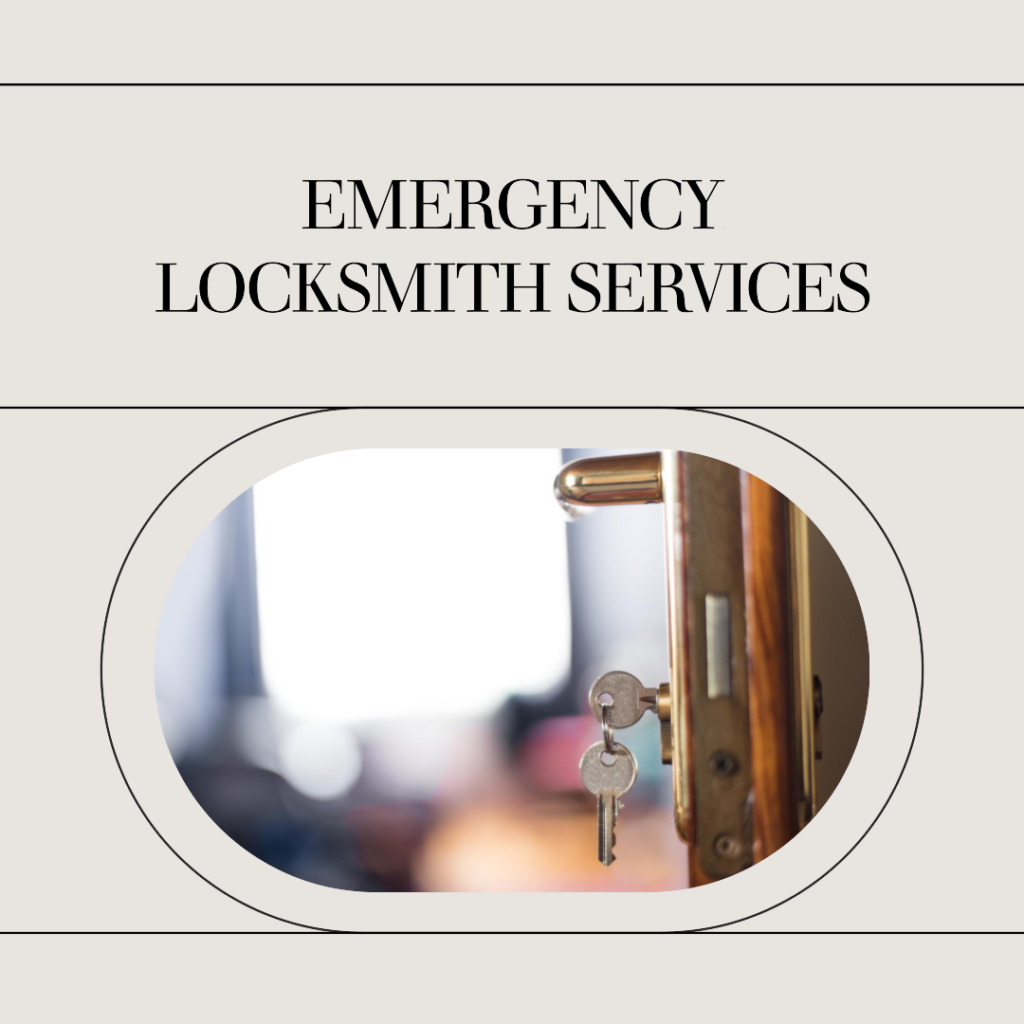 Having emergency locksmiths on speed dial can be a game-changer in situations where time is of the essence. One of the significant benefits is their round-the-clock availability, providing you with a quick and reliable solution to lock and key emergencies anytime, day or night. Whether you're locked out of your home after a late-night outing or facing an urgent office lock issue, having their number on hand ensures that help is just a call away.
Another advantage is the expertise and experience these professionals bring to the table. Emergency locksmiths are well-trained in handling various lock systems and can quickly assess and resolve complex situations. Whether it's a broken key, a malfunctioning lock, or a lost set of keys, they have the skills and tools to address the problem efficiently.
Essential Tips for Dealing with Lock and Key Emergencies
When facing lock and key emergencies, staying calm and collected is crucial. Here are some essential tips to help you navigate these situations smoothly:
Emergency Locksmith: Be prepared
One of the best ways to handle lock and key emergencies is to be prepared in advance. Store the contact information of a reliable emergency locksmith in your phone and keep spare keys with a trusted friend or neighbor. Being proactive can save you time and stress when unexpected situations arise.
Assess the situation:
Take a moment to assess the severity of the emergency. If you're locked out of your home or car, check if there's an alternative entry point. However, avoid attempting to break in, as this could lead to damage or injury. Instead, call a professional locksmith for assistance.
Contact a locksmith:
When dealing with a lock or key emergency, it's best to leave it to the experts. Call an emergency locksmith immediately to ensure a swift and safe resolution. They have the expertise and tools to handle various lock issues and can provide reliable solutions.
Emergency Locksmith: Stay patient:
Lock and key emergencies can be frustrating, but staying patient is essential. A professional locksmith will arrive as quickly as possible to assist you. While you wait, avoid panicking and take some deep breaths to stay composed.
By following these essential tips, you can handle lock and key emergencies with confidence and ensure a swift and effective resolution. Remember, it's always best to rely on professional locksmith services to avoid causing further damage to your locks or property.
Hiring Liberty Locksmith: Your Trusted Partner in Critical Situations
When faced with critical lock and key situations, having a reliable partner by your side can make all the difference. At Liberty Locksmith, we take pride in being your trusted locksmith service during emergencies. Our dedicated team is available 24/7, ready to assist you with professionalism and a friendly demeanor. Save our contact information and rest easy knowing that help is just a call away.
Contact us today:
Website: https://www.libertylocksmith.us/
Address: 2330 E McDowell Rd unit B, Phoenix, AZ 85006
Phone: (480) 666-8828
Email: libertylocksmithaz@gmail.com