Step into a more secure world with our deep dive into "Fortify Your Space: Exploring Lock Installation Services." If you've ever wondered about enhancing your security, this article is your go-to guide. We'll take you through the ins and outs of lock installation, breaking down its importance and benefits in simple terms.
Lock installation services go beyond just bolting a lock onto your door. They're your first line of defense, offering peace of mind and safeguarding your loved ones and valuables. In this article, we'll unravel the layers of security these services provide, and we'll keep it jargon-free, so you can make informed decisions without the confusion.
The Importance of Secure Locks: Safeguarding Your Space
When it comes to securing your space, lock installation services play a crucial role. These services provide a foundation of protection that goes beyond the surface, offering you the peace of mind you deserve. By choosing the right locks, you're taking a proactive step towards deterring potential threats and ensuring the safety of your loved ones and belongings.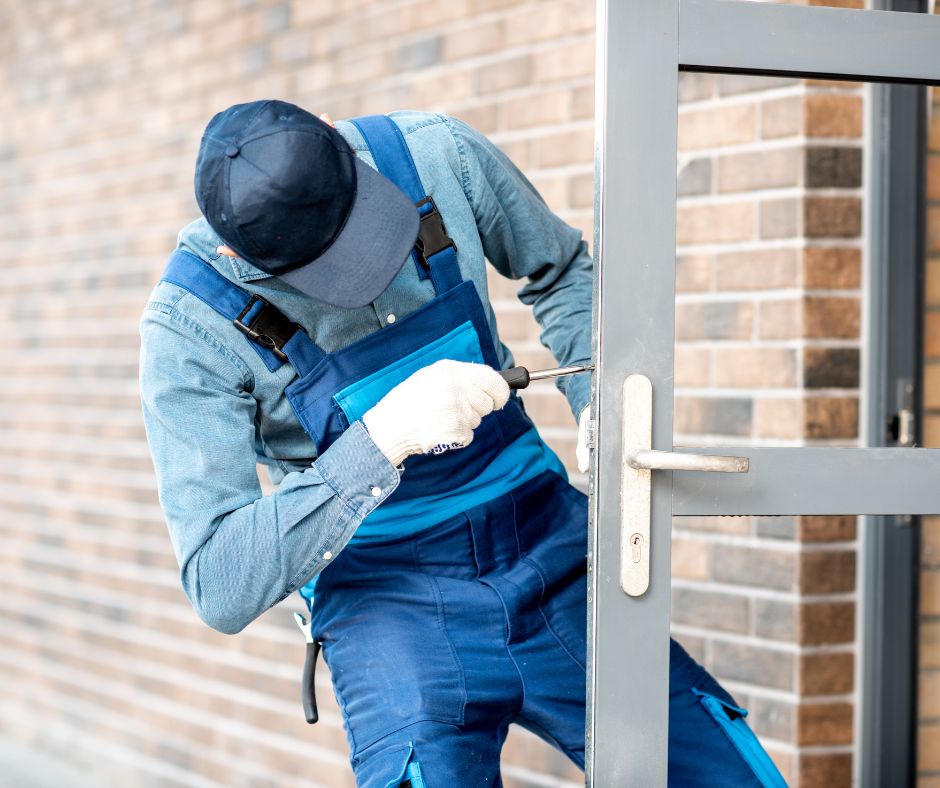 Exploring Different Types of Locks: Matching Your Needs
Locks aren't a one-size-fits-all solution. In this section, we'll delve into the variety of locks available in the market today. From traditional deadbolts to smart locks with advanced features, we'll break down their functions and help you understand which type suits your specific needs. Whether you're looking for enhanced security for your home or optimal access control for your business, we've got you covered.
Professional Expertise: The Art of Precise Lock Installation
Installing locks might seem straightforward, but it requires skill and precision to ensure they function effectively. We'll shed light on the role of professionals in the lock installation process, discussing their training, techniques, and attention to detail. With expert locksmiths handling the installation, you can trust that your locks will be positioned accurately and your space fortified against potential breaches.
Making Informed Decisions: Factors to Consider
Before making any decisions, it's important to be informed. In this section, we'll guide you through essential factors to consider when opting for lock installation services. From the level of security you need to your budget and the aesthetic appeal you desire, we'll provide you with a checklist that empowers you to make the right choices. With these insights, you'll be equipped to fortify your space with confidence.
Stay tuned for the full article, where we'll provide you with comprehensive insights into the world of lock installation services. Your security matters, and we're here to ensure you have all the knowledge you need to protect what's important to you.
Your Trusted Locksmith Partner: Liberty Locksmith
When it comes to reliable locksmith services, look no further than Liberty Locksmith. With a track record of excellence and a commitment to your security, they stand as your trusted partner in safeguarding your space. Their expertise extends beyond mere locksmithing – it's about delivering peace of mind through their professional solutions.
Accessible Excellence: Reach Out Today
Ready to enhance your security? Contact Liberty Locksmith today to experience locksmith services that exceed expectations. From their user-friendly website to their dedicated email address and responsive phone line, getting in touch has never been easier. Visit their website at https://www.libertylocksmith.us/ or drop them an email at libertylocksmithaz@gmail.com. Alternatively, give them a call at (480)666-8828.
Empower yourself with the experts. With Liberty Locksmith by your side, you're not just getting locks – you're gaining a reliable partner in securing what matters most.