Losing or damaging your keys can be a frustrating experience, causing inconvenience and stress. But fret not! Our key replacement services are here to save the day. With our skilled locksmiths and cutting-edge technology, we offer swift solutions to get you back on track in no time. In this article, we'll explore the benefits of our key replacement services, provide useful tips and tricks, and guide you on why you can trust Liberty Locksmith for all your key replacement needs.
Why Should You Opt for Professional Key Replacement Services?
Losing or damaging your keys is undoubtedly a hassle, and DIY solutions might seem tempting. However, opting for professional key replacement services brings a multitude of benefits that ensure a smooth and efficient process. Our skilled locksmiths possess the expertise and experience to handle various types of keys, from house keys to car keys and more. They can swiftly create accurate duplicates or replacements, saving you valuable time and effort.
Moreover, professional key replacement services guarantee the security of your property. With precision and care, our locksmiths ensure that the new keys fit seamlessly into your locks, preventing any potential security vulnerabilities. By choosing professional key replacement services, you can rest assured that you'll regain access to your property without compromising its safety.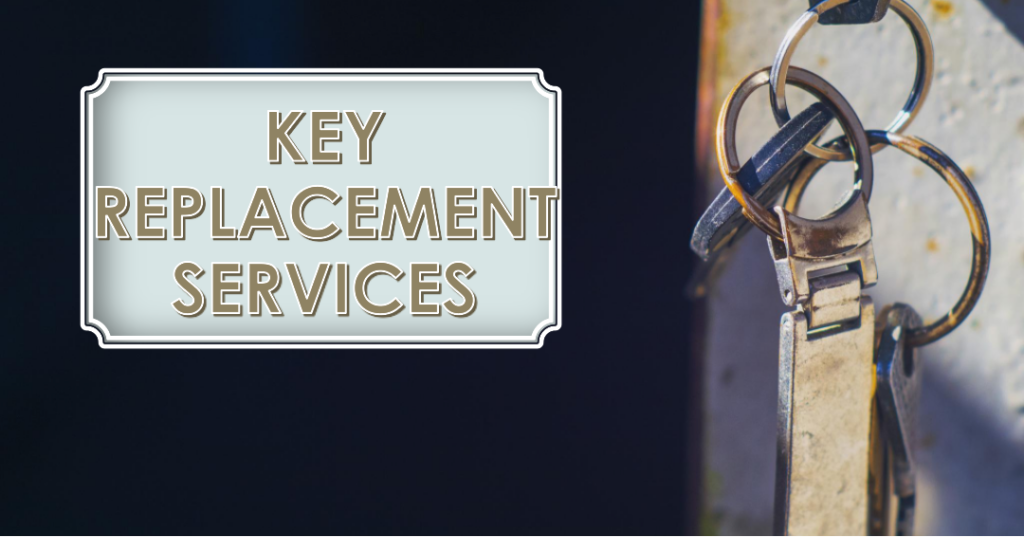 The Benefits of Choosing Liberty Locksmith for Key Replacement
When it comes to key replacement, choosing Liberty Locksmith offers a range of benefits that sets us apart. Our team of dedicated professionals is committed to providing top-notch services to our customers, ensuring their satisfaction and peace of mind. With years of experience in the locksmith industry, we have honed our skills to handle various key replacement needs efficiently and effectively.
One of the significant advantages of selecting Liberty Locksmith for key replacement's is our quick response time. We understand that losing or damaging your keys can be a time-sensitive issue, and that's why we prioritize swift and reliable service. Our technicians are equipped with the right tools and knowledge to address your key replacement's needs promptly, ensuring that you can get back to your daily activities without unnecessary delays.
Additionally, our key replacement's services are affordable and transparent. We believe in providing upfront pricing and no hidden fees, so you know exactly what to expect. Rest assured that with Liberty Locksmith, you'll receive high-quality key replacement services without breaking the bank. When you choose us, you're choosing a team dedicated to your satisfaction and convenience, making key replacement a hassle-free process.
Tips and Tricks for Preventing Key Loss and Damage
Preventing key loss and damage is essential to avoid the inconvenience of needing key replacement services. Here are some simple and practical tips to help you keep your keys safe and secure:
Designate a Key Spot: 
Create a designated spot at home or work where you always keep your keys. It could be a key hook, a bowl, or a specific drawer. By having a designated spot, you'll always know where to find your keys, reducing the chances of misplacing them.
Spare Keys with Trusted Individuals:
Consider giving spare keys to a trusted family member, friend, or neighbor. This can be a lifesaver if you ever find yourself locked out. Just be sure to choose someone reliable and responsible to hold onto your spare keys.
Keychains and Key Rings: 
Use distinctive and easily recognizable keychains or key rings. Bright colors or unique designs can make your keys stand out, making them easier to find if they're misplaced.
Be Mindful of Key Placement: 
Be mindful of where you place your keys throughout the day. Avoid leaving them in pockets that may end up in the laundry or misplacing them in various locations.
By following these simple tips, you can reduce the risk of losing or damaging your keys and maintain easy access to your home, office, or vehicle. Remember, a little precaution can save you time, money, and stress in the long run.
Hiring Liberty Locksmith: Your Trusted Partner for Key Replacement Solutions
When it comes to key replacement, Liberty Locksmith is your reliable and trusted partner. Our expert locksmiths are here to help you swiftly and efficiently replace lost or damaged keys, ensuring you regain access to your home, office, or vehicle in no time.
At Liberty Locksmith, we understand the frustration and inconvenience of dealing with key issues. That's why we are dedicated to providing top-notch key replacement solutions that cater to your specific needs. Our team of skilled technicians is equipped with the latest tools and knowledge to handle various key types and security systems.
Don't let key mishaps disrupt your day. Reach out to Liberty Locksmith for professional key replacement services that you can count on. Rest assured that our friendly and reliable team will go the extra mile to ensure your satisfaction and security.
Contact us now for prompt assistance:
Website: https://www.libertylocksmith.us/
Address: 2330 E McDowell Rd unit B, Phoenix, AZ 85006
Phone: (480) 666-8828
Email: libertylocksmithaz@gmail.com