When it comes to safeguarding your home or business, the importance of proper lock installation cannot be overstated. Professional lock installation services provide the foundation for a secure environment, giving you peace of mind and confidence in your space's protection. Whether you're moving into a new property, upgrading your security, or simply looking to fortify your premises, relying on the expertise of skilled locksmiths is the key to a safer future.
Lock installation is more than just a mechanical process—it's an investment in your security and the safety of your loved ones or valuable assets. Professional locksmiths bring a wealth of knowledge and experience to ensure that every lock is correctly fitted and functioning optimally. From choosing the right type of lock for your needs to precision installation, locksmiths can transform your property into a fortress against potential threats. Don't compromise when it comes to your security; let the experts handle your lock installation needs for lasting peace of mind.
Choosing the Right Lock Type for Your Needs
Selecting the appropriate lock type is the first step in enhancing your security. With a plethora of options available, from deadbolts to smart locks, understanding the strengths and weaknesses of each can make a significant difference. Deadbolts offer sturdy resistance against forced entry, while smart locks provide convenience and remote access control. Knowing the layout of your property and your security requirements can guide you towards the best lock choice.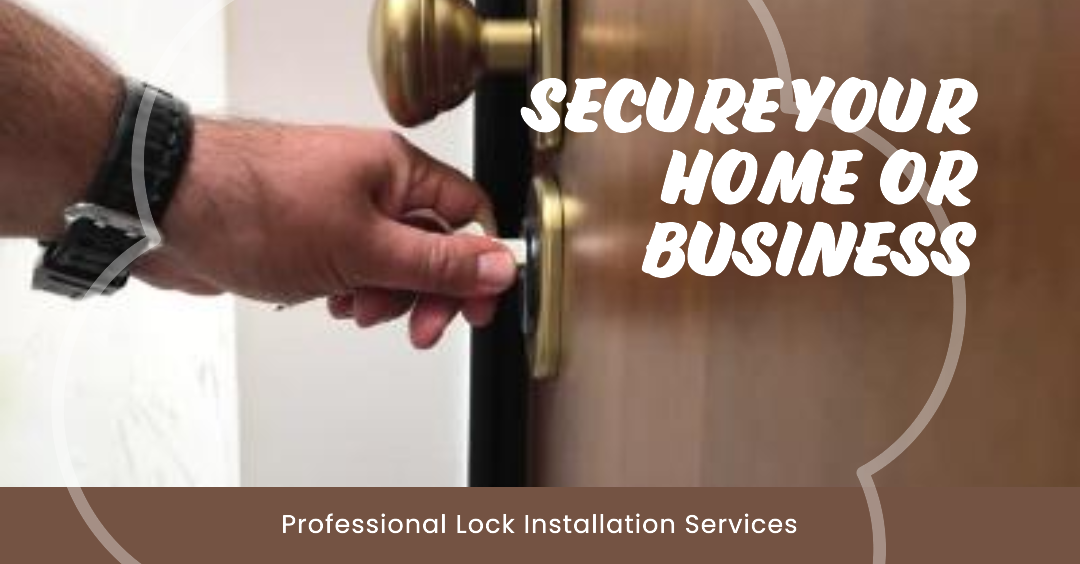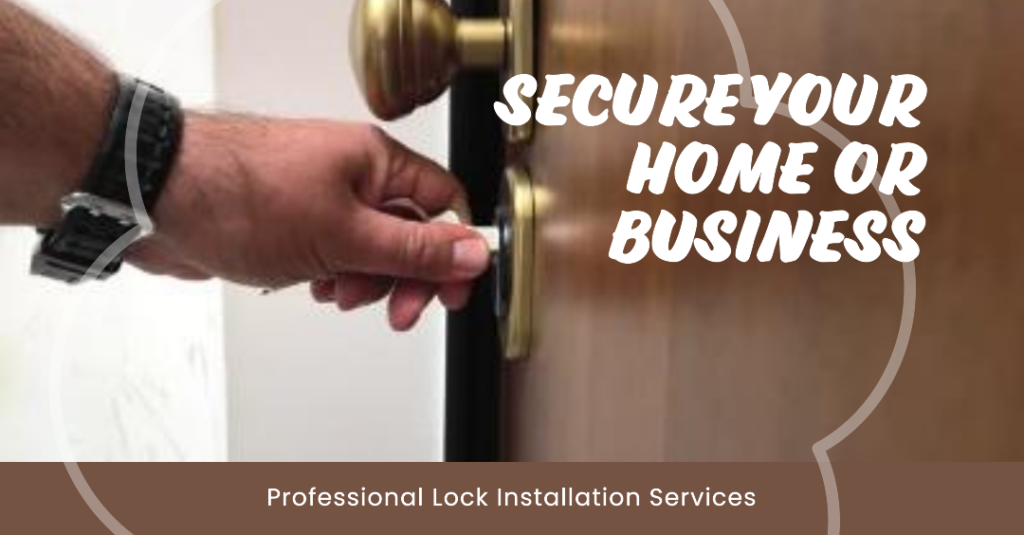 Precision and Expertise in Installation
Lock installation is a delicate process that demands precision and expertise. A minor misalignment can compromise the entire security system. Professional locksmiths possess the skills and tools to install locks accurately, ensuring that they function smoothly and effectively. Their attention to detail guarantees that the locking mechanism aligns perfectly with the strike plate, preventing vulnerabilities that potential intruders might exploit.
Upgrading Your Security System
Lock installation services also provide an excellent opportunity to upgrade your security system. If you have outdated locks or want to integrate advanced technology, locksmiths can guide you through the options available. They can recommend locks that align with your security goals and property requirements, such as fingerprint recognition locks, keyless entry systems, or even biometric solutions.
Ensuring Longevity and Performance
Professional lock installation not only bolsters security but also enhances the longevity and performance of your locks. Improper installation can lead to wear and tear, causing locks to malfunction sooner than expected. Skilled locksmiths ensure that the locks are properly aligned and fitted, reducing the chances of premature deterioration. By investing in expert lock installation, you're ensuring that your security measures remain effective and reliable for years to come.
Your Trusted Partner in Locksmith Services
When it comes to safeguarding your home, business, or vehicle, Liberty Locksmith stands as your trusted partner. With a commitment to excellence and a reputation built on reliability, we are dedicated to providing top-notch locksmith solutions tailored to your unique needs. Our team of skilled professionals brings a wealth of expertise to every job, ensuring that your security is in capable hands.
Reliable Solutions at Your Fingertips
At Liberty Locksmith, we understand that lock-related emergencies can occur at any time. That's why our 24/7 availability ensures that you have reliable solutions at your fingertips whenever you need them. Whether you're locked out of your home late at night or faced with a commercial security concern during the day, our swift response and efficient services are designed to restore your peace of mind promptly. With a commitment to customer satisfaction and a focus on quality, we are here to address your locksmith needs with professionalism and a friendly approach.
Contact us today for all your locksmith requirements:
Website: https://www.libertylocksmith.us/
Email: libertylocksmithaz@gmail.com
Phone: (480)666-8828
Address: 2330 E McDowell Rd unit B, Phoenix, AZ 85006