In today's fast-paced world, security can't afford to slow you down. That's where Mobile Locksmith Services step in – your trusted partners in delivering on-the-go security solutions. In this article, we'll delve into the world of mobile locksmiths, exploring the convenience and reliability they bring to your doorstep. Whether you're locked out of your car in a hurry or need to enhance the security of your business premises, these experts are just a call away, ready to provide swift and effective solutions. Join us on this journey to discover how Mobile Locksmith Services can keep you secure, no matter where life takes you.
Unlocking Convenience at Your Fingertips
Mobile Locksmith Services are all about convenience. Imagine being locked out of your home or car late at night – a mobile locksmith can swiftly come to your rescue. These experts are equipped with the tools and skills to handle various lock and key issues, making them your go-to solution for those unexpected situations.
On-the-Go Security Assessments and Upgrades
Security doesn't end with a locked door. Mobile locksmiths can assess your property's security and recommend upgrades tailored to your needs. Whether it's installing high-security locks or enhancing your business's access control systems, they provide comprehensive security solutions.
Trustworthy and Efficient Emergency Responses
When you're in a jam, time is of the essence. Mobile Locksmith Services prioritize your safety and aim for quick response times. They understand the urgency of emergency situations and ensure you're back on track with minimal disruption.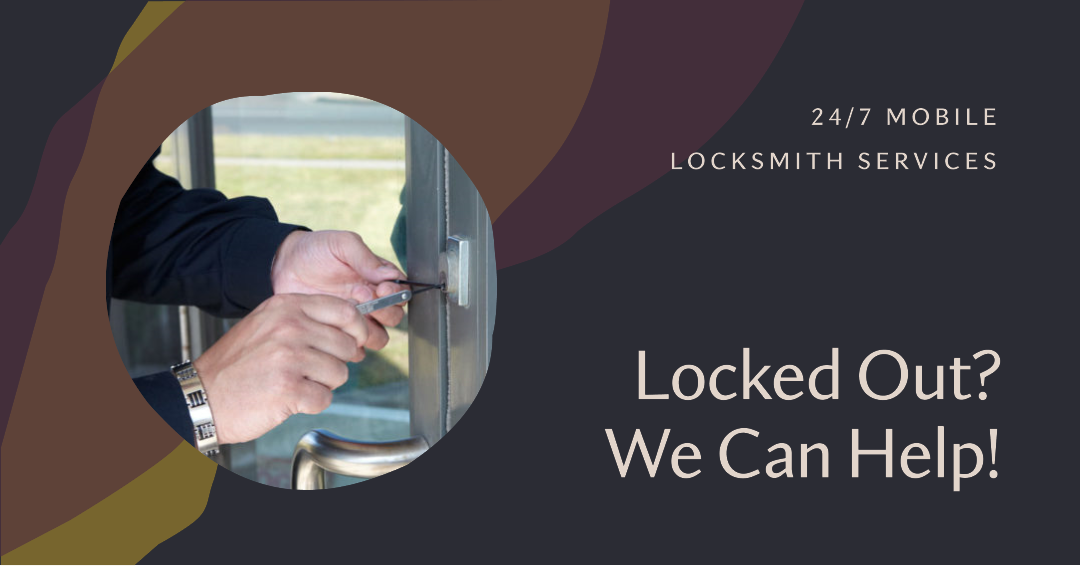 Expertise Wherever You Roam
Mobile locksmiths aren't bound by location. They can reach you at home, on the road, or even at your workplace. This flexibility ensures that your security needs are met no matter where you are, providing peace of mind as you move through your busy day.
Liberty Locksmith: Your Trusted Security Partner
Looking for a locksmith service that goes above and beyond? Look no further than Liberty Locksmith. With a commitment to excellence and a track record of reliability, they are your trusted security partner in Phoenix, AZ. Their website, https://www.libertylocksmith.us/, is a valuable resource for exploring their services and expertise.
24/7 Accessibility for Your Peace of Mind
Emergencies don't follow a schedule, and neither does Liberty Locksmith. With a 24/7 hotline at (480) 666-8828, they are always accessible when you need them most. Whether you're locked out of your car in the early morning or facing a security issue late at night, Liberty Locksmith has your back. Your peace of mind matters, and Liberty Locksmith is here to provide it.
Expertise and Experience You Can Count On
Liberty Locksmith boasts a team of seasoned professionals who have seen it all. With years of experience under their belts, they've encountered every lock and key scenario imaginable. This wealth of expertise means they can handle any job with confidence and precision. From residential to commercial, automotive to industrial, Liberty Locksmith's comprehensive services cover all your locksmith needs. Your security is their priority, and they take pride in delivering top-notch solutions. When you choose Liberty Locksmith, you're choosing a team that's committed to your safety and satisfaction.
A Local Team with a Neighborhood Feel
In a city as vast as Phoenix, it's reassuring to have a locksmith service that feels local. Liberty Locksmith understands the unique security challenges of the area and is dedicated to serving the community. Their address at 2330 E McDowell Rd unit B, Phoenix, AZ 85006, is a testament to their commitment to being a part of the neighborhood. When you call Liberty Locksmith, you're not just hiring a service; you're partnering with a team that cares about your safety and the security of your community.
Whether you need a locksmith in the middle of the night, assistance with a complex master key system, or a simple lock repair, Liberty Locksmith is the name you can trust. Visit their website, https://www.libertylocksmith.us/, or reach out at (480) 666-8828 or via email at libertylocksmithaz@gmail.com to experience their reliable and professional locksmith services today. Your security deserves nothing less than the best, and Liberty Locksmith delivers just that.