It happens to the best of us – one moment your keys are in your hand, and the next they seem to have vanished into thin air. But fear not! Key replacement services are here to save the day. Whether you've misplaced your keys or they've been damaged beyond repair, these services offer a swift and hassle-free solution to get you back on track. Let's dive into the world of key replacement and discover how these services can be your ultimate lifesaver in such times of need.
Navigating the World of Key Replacement Services
Embarking on the journey of key replacement can feel like diving into uncharted waters. But fear not, as this guide will walk you through the ins and outs of key replacement services, shedding light on the process, benefits, and what to expect. By the end, you'll be equipped with the knowledge to confidently tackle key replacement challenges and ensure you never find yourself locked out of solutions.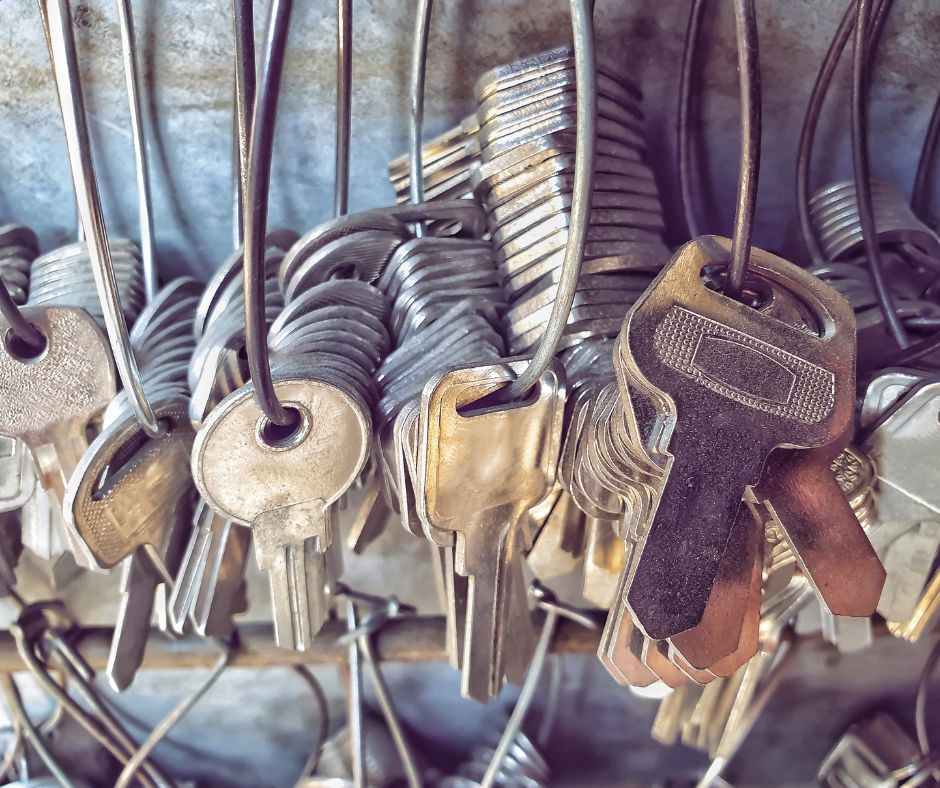 The Process Unveiled: How Key Replacement Works
Key replacement isn't just about making a new copy of your lost or damaged key; it involves a meticulous process that ensures the new key functions seamlessly with your lock. From precision cutting to encoding, each step contributes to a successful key replacement. Dive into this section to grasp the intricate dance between technology and craftsmanship that makes key replacement possible.
Benefits Beyond Accessibility: Why Key Replacement Matters
Key replacement isn't just about regaining access; it's about restoring your sense of security and convenience. In this segment, we'll explore the broader spectrum of benefits that key replacement services offer. From peace of mind to emergency preparedness, discover how a simple key replacement can have far-reaching positive impacts on your daily life.
Choosing the Right Partner: Finding Reliable Key Replacement Services
Not all key replacement services are created equal. As you venture into the realm of replacing your keys, it's essential to choose a trustworthy and reputable locksmith. This section will guide you through the factors to consider when selecting a key replacement service provider. From experience and expertise to reliability and customer feedback, you'll gain insights to make an informed decision and ensure your key replacement journey is a smooth one.
Your Trusted Partner: Liberty Locksmith for Key Replacement
When it comes to key replacement services, Liberty Locksmith emerges as a beacon of reliability and expertise. With a commitment to delivering top-notch solutions, they understand the importance of a swift and precise key replacement process. From residential to commercial settings, their skilled locksmiths ensure that you regain access without a hitch. Get in touch with them through their website at https://www.libertylocksmith.us/, drop them an email at libertylocksmithaz@gmail.com, or simply give them a call at (480)666-8828.
Unlocking Convenience: Accessible Solutions at Your Fingertips
Don't let a lost or damaged key disrupt your routine any longer. Liberty Locksmith is not just a locksmith service; it's your partner in maintaining your daily rhythm. With their responsive approach and dedication to customer satisfaction, you can trust that your key replacement needs are in capable hands. Their address at 2330 E McDowell Rd unit B, Phoenix, AZ 85006, stands as a physical testament to their commitment to serving the local community. Whether it's a residential lock or a complex commercial security system, Liberty Locksmith has the skills and experience to provide you with reliable key replacement services that you can count on.