When your locks begin to show signs of wear and tear or become less reliable, it's essential to address the issue promptly. That's where professional lock repair services come in. Whether it's a sticking lock, a damaged key, or a lockout situation, expert locksmiths possess the skills and knowledge to diagnose and resolve the problem with precision.
Locks are the guardians of our security, and keeping them in optimal condition is crucial. Professional lock repair services offer a reliable solution to ensure that your locks continue to function as intended, offering you the peace of mind you deserve. This article delves into the world of lock repair services, exploring their benefits, processes, and the expertise they bring to maintaining the security of your property.
Expert Diagnosis and Assessment

When your lock starts acting up, it's easy to feel frustrated and concerned about security. That's where professional locksmiths step in with their expertise. These skilled professionals perform thorough assessments to identify the root cause of the issue. Their knowledge allows them to diagnose problems accurately, ensuring that the right solution is applied.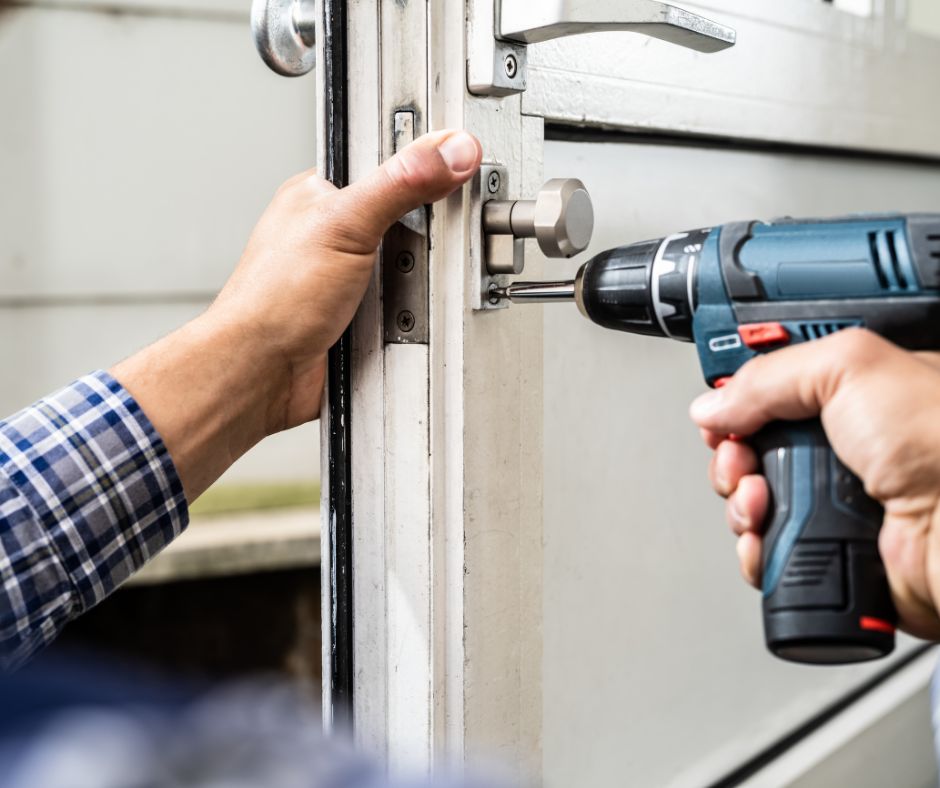 Precise Repairs for Optimal Functionality

Locks can suffer from a range of issues, from jammed mechanisms to broken keys. Professional lock repair services are equipped with the tools and techniques to address these problems with precision. Whether it's lubricating a stiff lock or extracting a broken key, these experts perform repairs that restore your lock's functionality without causing further damage.
Restoring Security and Peace of Mind

A malfunctioning lock can leave you vulnerable and anxious. With professional lock repair services, you can regain your sense of security. These specialists not only fix locks but also ensure they operate smoothly and reliably. This restoration of security goes a long way in bringing peace of mind to homeowners and business owners alike.
Prevention and Maintenance Tips

Lock repair services go beyond fixing immediate issues; they also provide valuable insights on maintenance. Locksmiths often share tips on how to prolong the lifespan of your locks, such as proper lubrication and avoiding excessive force. These preventive measures can save you from future lock-related troubles and expenses.
Why Choose Liberty Locksmith

When it comes to securing your home or business, you want a locksmith you can rely on. That's where Liberty Locksmith shines. With a reputation built on trust and expertise, they have been serving the Phoenix community with top-notch locksmith services. Their team of skilled professionals brings years of experience to every job, ensuring that your security is in capable hands.
24/7 Availability for Your Convenience

Lock and security issues can arise at any time, day or night. That's why Liberty Locksmith offers round-the-clock availability. No matter when you're facing a lockout situation or need a lock repair, their dedicated team is just a phone call away. Their commitment to being there when you need them most sets them apart as a reliable partner for all your locksmith needs.
Contact Liberty Locksmith

Ready to enhance your security with the help of Liberty Locksmith? Visit their website at https://www.libertylocksmith.us/ to learn more about their services and expertise. You can also reach out to them via email at libertylocksmithaz@gmail.com or give them a call at (480)666-8828. Their conveniently located address at 2330 E McDowell Rd unit B, Phoenix, AZ 85006, means that reliable locksmith services are just around the corner. Choose Liberty Locksmith and experience the peace of mind that comes with professional and trustworthy locksmith solutions.