In our fast-paced lives, we all know that unexpected lockout situations can catch us off guard, leaving us feeling helpless and frustrated. But fear not, because in this article, we'll dive into the world of Emergency Locksmith Services – your ultimate saviors in those unforeseen lock-related emergencies! From home lockouts to car mishaps, we've got you covered on what to expect when you call on these skilled professionals for help.
The Importance of Saving Emergency Locksmith Services Phone Number
When it comes to dealing with unexpected lockout situations, one thing you don't want to be scrambling for is a reliable emergency locksmith's phone number. Having their contact information readily available can be a lifesaver, quite literally! You never know when you might find yourself in a lock-related crisis, be it getting locked out of your home, car, or office.
By saving the emergency locksmith services phone number on your phone or jotting it down somewhere easily accessible, you can ensure that help is just a call away. Their quick response times and round-the-clock availability make them the perfect ally in times of need. So, don't wait for an emergency to strike – take a proactive step and save their contact details now. You'll thank yourself later when they come to your rescue with their expert skills and reliable solutions!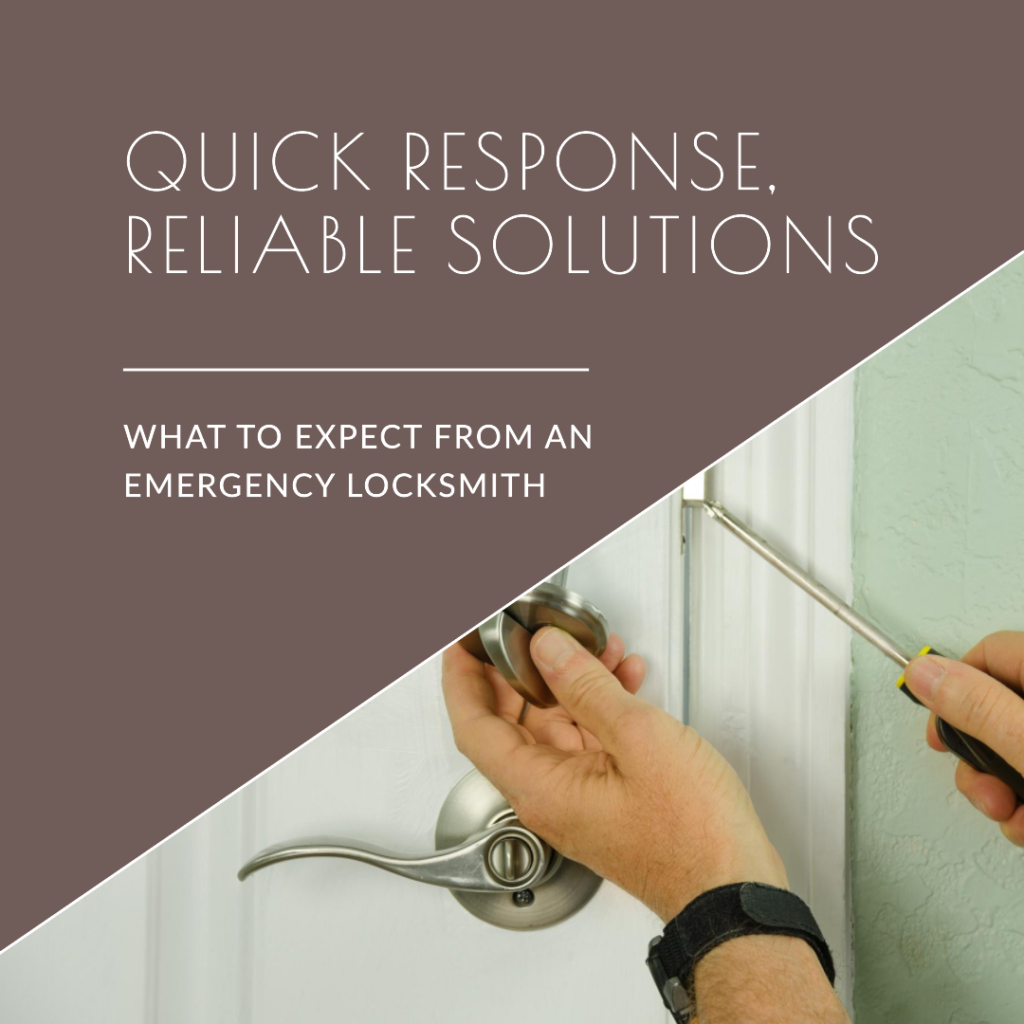 How Emergency Locksmiths Respond Swiftly to Your Calls
When it comes to swift response times, emergency locksmiths are real pros! They understand the urgency of your situation and prioritize getting to you as quickly as possible. Equipped with mobile units, they're always on the move, ready to come to your aid wherever you may be.
Upon receiving your distress call, these locksmith superheroes swing into action immediately. Their expert tools and techniques allow them to handle various lock types with precision and skill. Whether it's a car lockout, a broken key, or a jammed door, they've got the know-how to resolve the issue promptly.
Benefits of Relying on Emergency Locksmiths in Times of Need
The advantages of having emergency locksmith services at your disposal are truly invaluable. First and foremost, their quick response times ensure that you won't be left stranded outside your home or vehicle for long. Their 24/7 availability means that help is just a phone call away, whether it's early in the morning or late at night.
Hiring Liberty Locksmith For Emergency Locksmith Services
Don't let a lockout crisis stress you out! Reach out to Liberty Locksmith now at (480) 666-8828 or drop them an email at libertylocksmithaz@gmail.com to experience the peace of mind that comes with having a trusted emergency locksmith partner by your side. Check out their website at https://www.libertylocksmith.us/ to learn more about the services they offer and how they can swiftly and efficiently handle all your lock and key needs. Don't leave youliberrance – rely on Liberty Locksmith for prompt and reliable locksmith assistance! 🚀🔒