Life doesn't adhere to schedules, and neither do lock and key issues. That's where 24-Hour Locksmith Services come into play. In this article, we're unraveling the magic of round-the-clock locksmith assistance that ensures you're never left in a bind, no matter the hour. Get ready to explore how these services offer you a constant source of peace, ensuring that your security is always a priority, even in the dead of night.
Why 24-Hour Locksmith Services are Essential
Life is full of surprises, and not all of them are pleasant. Imagine being locked out of your home or car in the middle of the night – it's an experience we all dread. That's where the significance of 24-hour locksmith services comes in. These services are your security safety net, ensuring that no matter when you encounter a lock or key problem, help is just a call away. Whether it's dawn, dusk, or deep into the night, these locksmiths have your back.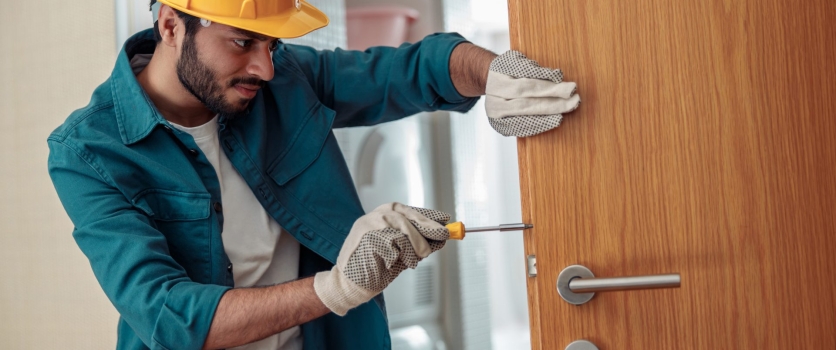 The Comfort of Always-On Locksmith Assistance
When the unexpected happens, there's no need to panic. 24-hour locksmith services offer you a comforting assurance that you're never alone in your lock and key journey. Imagine having an expert locksmith at your service, ready to address your concerns and offer solutions, no matter the time. It's like having a guardian angel for your security needs, ensuring you can rest easy knowing that assistance is always within reach.
A Range of Locksmith Solutions, Anytime
24-hour locksmith services aren't just about being available round-the-clock; they're about offering a comprehensive range of solutions whenever you need them. Whether you're locked out of your home, need a key replacement, or face any other lock-related challenge, these locksmiths are equipped with the tools and expertise to tackle a variety of issues. Convenience and versatility blend seamlessly in their services, ensuring you're covered in every lock and key scenario.
Emergency Situations: Swift Resolution 24/7
Emergencies don't wait for the sun to rise – they can strike at any moment. This is where the true value of 24-hour locksmith services shines. Whether you're facing a lockout, a broken key, or any other urgent lock-related problem, these professionals are on standby to provide swift resolutions. Their quick response and efficient solutions ensure that even in the most unexpected and stressful situations, you have a reliable partner to rely on for assistance around the clock.
Unlock Dependable Solutions with Liberty Locksmith
When it comes to 24-hour locksmith services, there's a name you can trust – Liberty Locksmith. Their commitment to your security is as unwavering as their availability. With a simple call to 602-777-3900, you're accessing professionals who prioritize your locksmith needs, day or night. What's more, their website at https://libertylocksmith.us/ is a treasure trove of information about the wide range of services they offer.
Reach Out for Expert 24/7 Locksmith Assistance
Ready to put those lock-related worries to rest? Liberty Locksmith is your go-to. Their dedicated team and dedication to solving your lock and key puzzles make them more than just a locksmith service – they're your partners in ensuring your security, 24/7. Pay them a visit at 2330 E McDowell Rd Unit C, Phoenix, AZ 85006, and experience the peace of mind that comes from reliable locksmith solutions available around the clock. Your security deserves the touch of Liberty Locksmith – your trusted allies in safeguarding what matters most.