Efficient Access Control with Custom Master Key System
September 12, 2023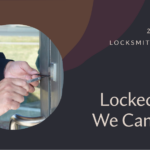 On-the-Go Security Solutions with Mobile Locksmith Services
September 14, 2023
Emergencies can strike when you least expect them – lost keys, locked out of your home, or a broken lock that compromises your security. In these moments, having a reliable emergency locksmith service at your side can make all the difference. When time is of the essence, and your security is on the line, you need a solution that's both swift and dependable. That's where professional emergency locksmith services come into play.
From the frustration of being locked out to the anxiety of a security breach, Liberty Locksmith understands the urgency of such situations. With their expert team and round-the-clock availability, they provide the peace of mind you deserve. No matter the time or day, their skilled locksmiths are ready to respond promptly and efficiently, ensuring your safety and convenience are swiftly restored.
Unlocking Security Emergencies: Swift Solutions at Your Service
Emergencies strike unexpectedly, but with swift emergency locksmith services, you're never left stranded. Discover how these services can provide timely solutions for various lock and key predicaments.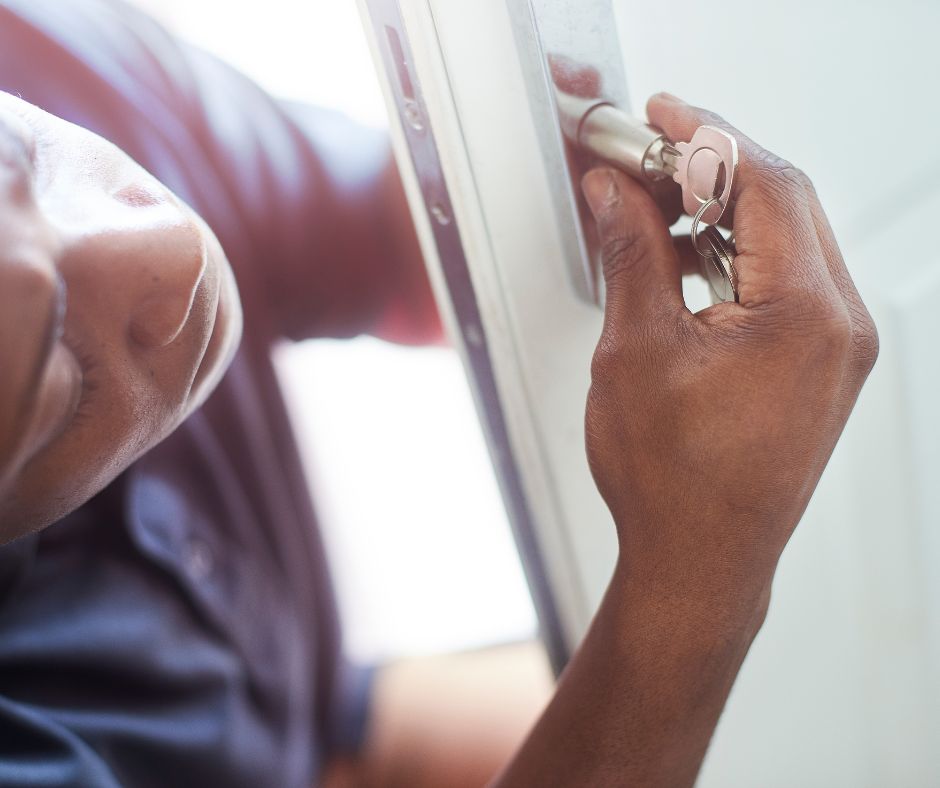 Rapid Response Anytime, Anywhere
Imagine being locked out of your own home in the dead of night or stranded with a malfunctioning car lock on a deserted road. Emergency locksmith services are your lifeline in such situations, offering rapid responses around the clock. Whether it's early morning or late at night, their skilled professionals are just a call away, ready to come to your aid and get you back on track.
A Multitude of Lock and Key Solutions
From lost keys to broken locks, emergency locksmiths are equipped to handle a wide range of lock and key issues. They come armed with the tools and expertise needed to assess the situation, provide on-the-spot solutions, and ensure your security isn't compromised. Whether it's rekeying, lock replacement, or unlocking, these professionals have you covered.
Expertise and Efficiency in Crisis
During an emergency, having someone who knows what they're doing is crucial. Emergency locksmiths are trained to handle stressful situations with composure and professionalism. They arrive with the necessary tools and knowledge to swiftly resolve your issue, minimizing stress and inconvenience. Their efficiency ensures that you can regain access to your property or vehicle without unnecessary delays.
Beyond the Immediate: Preventive Measures
Emergency locksmiths not only provide immediate solutions but can also offer insights into enhancing your overall security. They can advise you on upgrading your locks or implementing additional security measures to prevent future emergencies. By addressing vulnerabilities now, you're taking proactive steps to safeguard your property and loved ones.
For rapid, reliable solutions when you're locked out or facing security emergencies, look no further than professional emergency locksmith services. Their rapid response, diverse expertise, and commitment to your safety make them a valuable ally during unexpected crises. Contact their website or call (480)666-8828 to ensure you're always prepared for the unexpected.
Unlock Your Security with Liberty Locksmith
When it comes to entrusting your security to professionals, look no further than Liberty Locksmith. With a commitment to excellence and years of experience, they stand as a reliable partner for all your locksmith needs. From emergency situations to planned upgrades, their expertise ensures your peace of mind.
Why Choose Liberty Locksmith?
At Liberty Locksmith, your security is their priority. Their dedicated team of skilled locksmiths is not only trained to handle various lock and key challenges but also understands the value of a prompt and effective solution. Whether you're locked out of your home, facing a broken lock, or simply seeking to upgrade your security, their comprehensive range of services has you covered.
A Blend of Skill and Customer Care
Liberty Locksmith goes beyond being a mere service provider; they're your partners in security. With a commitment to customer satisfaction, their team approaches each situation with professionalism and a friendly demeanor. This unique blend of technical expertise and outstanding customer care sets them apart in the locksmith industry.
Seamless Access to Trustworthy Assistance
Having trouble with a lock can be stressful, but Liberty Locksmith ensures a seamless experience. With their website https://www.libertylocksmith.us/ and dedicated phone line (480-666-8828), you have direct access to prompt assistance. Their skilled professionals are just a call away, ready to address your concerns and provide effective solutions.