In the hustle and bustle of life, unexpected lock-related emergencies can catch us off guard. Whether you find yourself locked out of your home, stranded by your car, or facing any other lock-related crisis, one thing becomes clear: you need a swift and reliable solution. That's where emergency locksmith services step in as your lifesaver. This article is your guide to understanding how these services work, what benefits they offer, and how they can be your trusted partners in times of urgent need. So, let's dive into the world of swift solutions with emergency locksmith services.
Rapid Response at Your Fingertips
When crisis strikes, time is of the essence. Emergency locksmith services are designed to provide a swift response to your distress call. These professionals understand the urgency of the situation and are equipped to arrive at your location quickly, ensuring that you don't have to endure unnecessary delays or stress. Whether it's the middle of the night or during a busy day, their promptness is your assurance that help is on the way.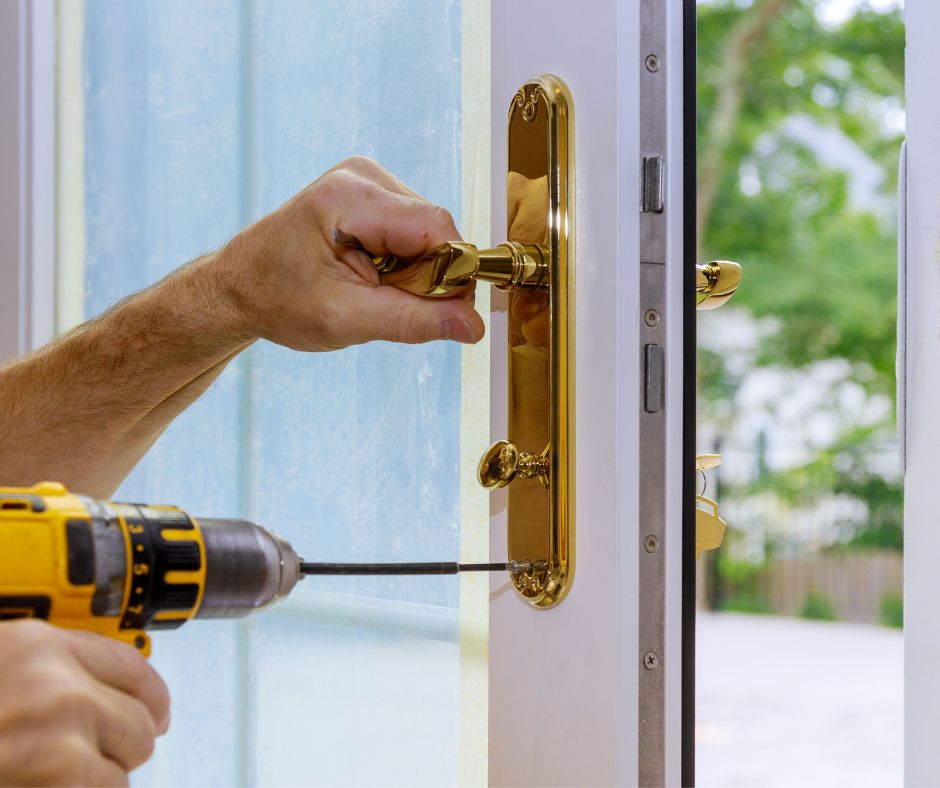 Versatility in Problem Solving
Lock-related emergencies come in various forms – from accidental lockouts to broken keys and damaged locks. Emergency locksmiths possess the expertise to tackle a wide range of issues efficiently. They are skilled in handling different types of locks, be it for your home, office, or vehicle. This versatility is a valuable asset, as it means they can address your specific situation with precision, regardless of its complexity.
Skillful and Non-Destructive Entry
In scenarios where you're locked out, the last thing you want is to deal with unnecessary damage to your property. Emergency locksmiths are trained to employ non-destructive methods of entry. This means they utilize their expertise to open locks without causing any harm to your doors, windows, or locks themselves. Their careful and skillful approach ensures that you regain access to your space without additional hassles.
Available Anytime, Anywhere
Emergencies don't adhere to a strict schedule, and neither do emergency locksmith services. Whether it's the crack of dawn or the dead of night, these services are available 24/7 to cater to your needs. Their commitment to round-the-clock availability ensures that you're never left stranded in a lock-related crisis. This reliability and accessibility are the cornerstones of their service, offering you peace of mind knowing that assistance is just a phone call away.
Your Trusted Locksmith Partner: Liberty Locksmith
When it comes to choosing an emergency locksmith service, reliability and professionalism are paramount. Liberty Locksmith excels in both areas, standing as a beacon of trust for all your urgent lock-related needs. With a reputation built on years of exceptional service, their team is dedicated to ensuring your safety and convenience. Whether you're locked out of your car, home, or office, their skilled technicians are ready to assist you promptly, making sure you're back on track with minimal disruption.
Seamless Access to Expertise
Liberty Locksmith understands the anxiety that comes with lock emergencies, which is why their 24/7 availability is a game-changer. Having their contact details on hand provides you with peace of mind, knowing that professional help is just a call or click away. Their website, https://www.libertylocksmith.us/, is a portal to comprehensive information about their services, while their email address, libertylocksmithaz@gmail.com, serves as a convenient way to get in touch. You can also reach out directly at (480)666-8828 to experience their swift and reliable solutions. Their physical address at 2330 E McDowell Rd unit B, Phoenix, AZ 85006, is a testament to their local presence, assuring you that help is always nearby.
Empower yourself with the assurance that Liberty Locksmith is there for you in times of urgency. Trust their expertise, professionalism, and commitment to providing top-notch locksmith solutions that prioritize your security and convenience.