In today's fast-paced world, convenience is key. Imagine being locked out of your home, car, or office at an unexpected moment – that's where mobile locksmith services come to the rescue. Whether you're stranded in a parking lot or stuck outside your own front door, mobile locksmiths are your go-to heroes, bringing their expertise and tools right to your location. This article delves into the world of mobile locksmith services, shedding light on how they work and the invaluable convenience they provide. Get ready to discover how these modern locksmiths are changing the game, offering solutions that unlock peace of mind no matter where you are.
Navigating Mobile Locksmith Services: What to Expect
When you find yourself in a lock-related predicament, mobile locksmith services offer a swift solution. These experts are equipped with the necessary tools and skills to handle various lockout situations, from car key replacements to home lock installations. Learn about the spectrum of services they provide and how they ensure your convenience at every step.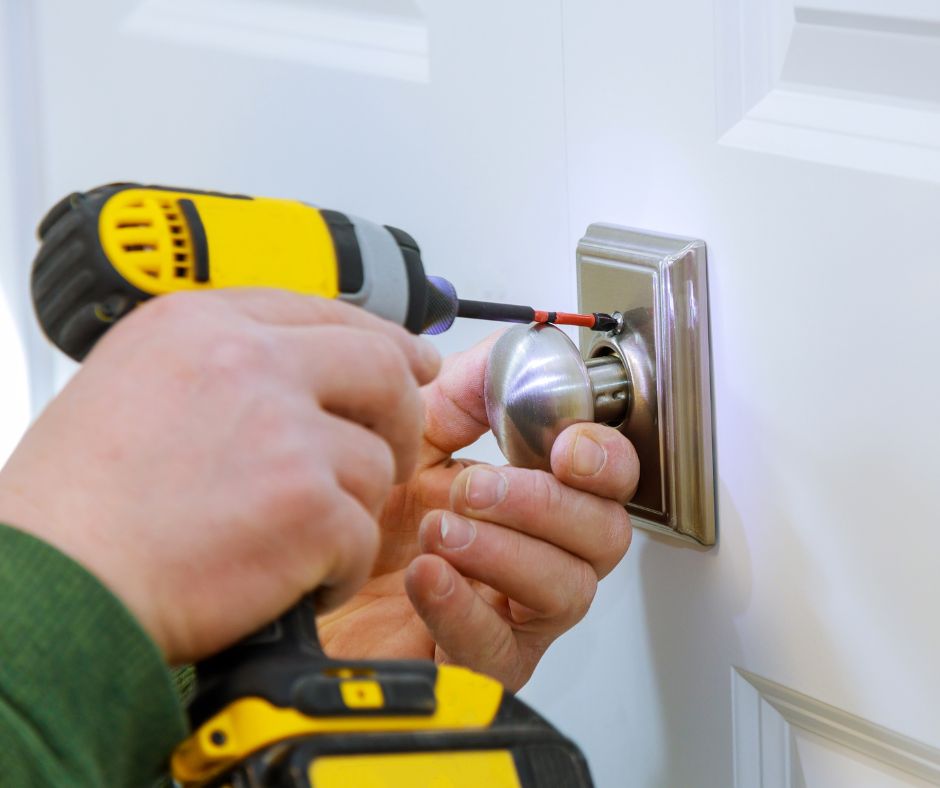 The Benefits of Mobile Locksmith Solutions
Mobile locksmith services aren't just about unlocking doors – they're about providing unparalleled convenience. With their on-the-spot assistance, you save time and eliminate the stress of traveling to a brick-and-mortar locksmith shop. Discover the advantages of these services, from their rapid response times to the peace of mind they bring, knowing help is just a call away.
Around-the-Clock Availability: Locksmiths on the Move
Emergencies don't adhere to regular business hours, which is why mobile locksmiths operate around the clock. Whether it's early morning or late at night, these professionals are dedicated to ensuring your safety and peace of mind. Uncover the 24/7 availability of mobile locksmith services and how they provide reassurance in unexpected situations.
Mobile Locksmiths: The Modern Solution for Modern Times
In a world where convenience is king, mobile locksmiths are your allies. They adapt to your schedule, reaching you wherever you are, whenever you need them. Discover how these locksmiths utilize technology to streamline their services, making your life easier and ensuring that lockouts never disrupt your day for long.
Choose Excellence with Liberty Locksmith: Your Trusted Partner
When it comes to locksmith services, trust is paramount. Liberty Locksmith is your go-to partner for all your lock and key needs. With a track record of reliability, professionalism, and prompt service, they stand out in the locksmith industry. Their commitment to securing your property and ensuring your peace of mind is unmatched. From emergency lockouts to key replacements and lock installations, Liberty Locksmith is the name you can rely on.
Contact Liberty Locksmith Today!
Ready to experience locksmith services that prioritize your security and convenience? Reach out to Liberty Locksmith via their website at https://www.libertylocksmith.us/, drop them an email at libertylocksmithaz@gmail.com, or simply give them a call at (480)666-8828. Their friendly and skilled team is ready to assist you, whether it's an urgent lockout situation or a planned security upgrade. Visit their address at 2330 E McDowell Rd unit B, Phoenix, AZ 85006, and let Liberty Locksmith be your reliable locksmith partner.