Are you tired of getting locked out or facing lock-related emergencies at the most inconvenient times? Look no further! Mobile locksmith are here to the rescue with their swift and efficient on-the-go services, ensuring your security needs are met wherever you are.
How Can Mobile Locksmiths Assist You When You're Locked Out?
Picture this: you're rushing to work, preoccupied with the day ahead, and you accidentally lock yourself out of your home or car. We've all been there, and it's undoubtedly frustrating. That's where mobile locksmiths come to the rescue! 
Mobile locksmiths are equipped with the skills and tools to handle lockouts swiftly and efficiently. With their on-the-go services, they can reach you wherever you are and get you back on track in no time. Whether it's your home, office, or vehicle, these experts can handle a variety of lock types and provide quick solutions to ensure your security isn't compromised. No matter the hour or location, mobile locksmiths have got your back! 
The Benefits of Opting for Mobile Locksmith Services
First and foremost, their on-the-go nature means you don't have to wait for a locksmith shop to open or travel to their location. They come to you, saving you valuable time and effort. Whether you're locked out of your home, office, or car, mobile locksmiths can swiftly respond to your call and resolve the issue promptly.
Another significant benefit of mobile locksmith services is their versatility. These professionals are skilled in handling various lock and key problems, from lockouts and key replacements to lock repairs and installations. They arrive with the necessary tools and expertise to address a wide range of security needs on the spot. This convenience can be a lifesaver during emergencies or when you need immediate assistance with your locks.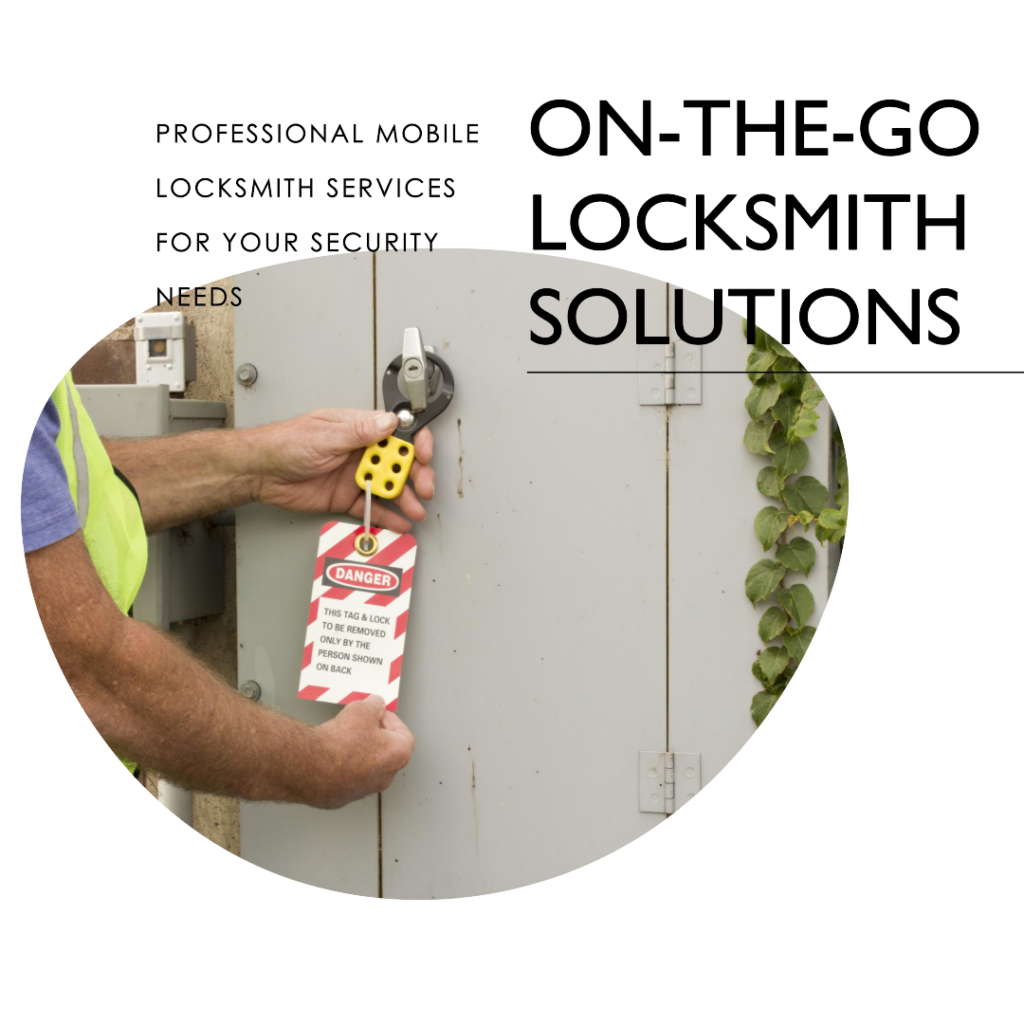 Handy Tips and Tricks to Enhance Your Security
When it comes to keeping your property safe and secure, a few handy tips and tricks can go a long way. Make sure to invest in high-quality locks for your doors and windows. Strong, reliable locks act as the first line of defense against potential intruders. Consider deadbolts, smart locks, or security bars to add an extra layer of protection.
Regular maintenance is crucial to ensure your locks remain in top-notch condition. Lubricate them periodically to prevent stiffness or rust, and keep an eye out for any signs of wear and tear. Additionally, consider installing security cameras or a home alarm system to deter potential burglars and monitor your property even when you're away.
By following these simple tips and tricks, you can enhance your property's security and enjoy peace of mind knowing you've taken steps to protect what matters most. 
Hiring Liberty Locksmith: Your Trusted Partner for Mobile Locksmith Solutions
When it comes to mobile locksmith solutions, Liberty Locksmith is your go-to expert! Our team of skilled technicians is always on the go, ready to assist you wherever you may be. Whether you're locked out of your car, need to rekey your home, or want to upgrade your office security, we've got you covered.
Don't let lockouts or security concerns ruin your day—reach out to Liberty Locksmith for fast and dependable mobile locksmith services. Your safety and peace of mind are our top priorities! 
Contact us today:
Website: https://www.libertylocksmith.us/
Address: 2330 E McDowell Rd unit B, Phoenix, AZ 85006
Phone: (480) 666-8828
Email: libertylocksmithaz@gmail.com
The Importance of Automotive Locksmith Services: Keeping Your Vehicle Secure